The Master's programme has a duration of 1,500 hours in total, consisting of lectures, exercises, visits, workshops and individual study, and an internship of 300 hours.
The Master's programme is organised so that the theoretical lessons are held online in the first part of the Master, then the design studios will take place in Milan approximately one per month, followed by an intensive period during which students will attend the on the ground workshop, complete the international internship and prepare their final thesis.
The Master's programme is organised into five modules:
MODULE A - THEORY AND TOOLS / 14 ECTS
CHALLENGES FOR INCLUSIVE, SUSTAINABLE DEVELOPMENT IN THE GLOBAL SOUTH


Descriptions and interpretations of the new global urbanism and main challenges that it poses for the design disciplines to foster strategies of inclusive, sustainable development in the contexts of the Global South. The theoretical component of the module will be supplemented by more detailed examinations of tools for regional analysis, for promoting and managing projects, and for building and strengthening the capacities of local actors and of the communities involved. 
The main themes examined will be: 
The challenges of global urban growth
The United Nations 2030 Agenda for Sustainable Development 2030 (Millennium Development Goals) and the New Urban Agenda
Governance and regeneration of informal urbanisation
The efficient resource management in the agro-urban areas
The theme of housing and promoting "Affordable housing"
Safeguarding and enhancing cultural heritage and landscape
Tools for territorial analysing and mapping
Tools for Project Cycle Management
Tools for fostering "Local Capacity Building"
MODULE B - DESIGN STUDIOS / 12 ECTS


A detailed examination of design strategies at the various scales and the different spheres of action on which the Master's programme focuses: urban growth and local resource management, housing and community services, and protection existing heritage.
DESIGN STUDIO 1 / 4 ECTS – Planning strategies for integrated regional development of rapidly urbanising areas   The design studio is held by Laura Montedoro. 
DESIGN STUDIO 2 / 4 ECTS – Architectural Design Studio in informal precarious settlements The design studio is held by Alessio Battistella and Camillo Magni.
DESIGN STUDIO 3 / 4 ECTS – Strategies for protecting and enhancing cultural heritage in urban-rural areas in transition The design studio is held by Maria Cristina Giambruno and Sonia Pistidda.

 

 
MODULE C - ON THE GROUND DESIGN WORKSHOP / 16 ECTS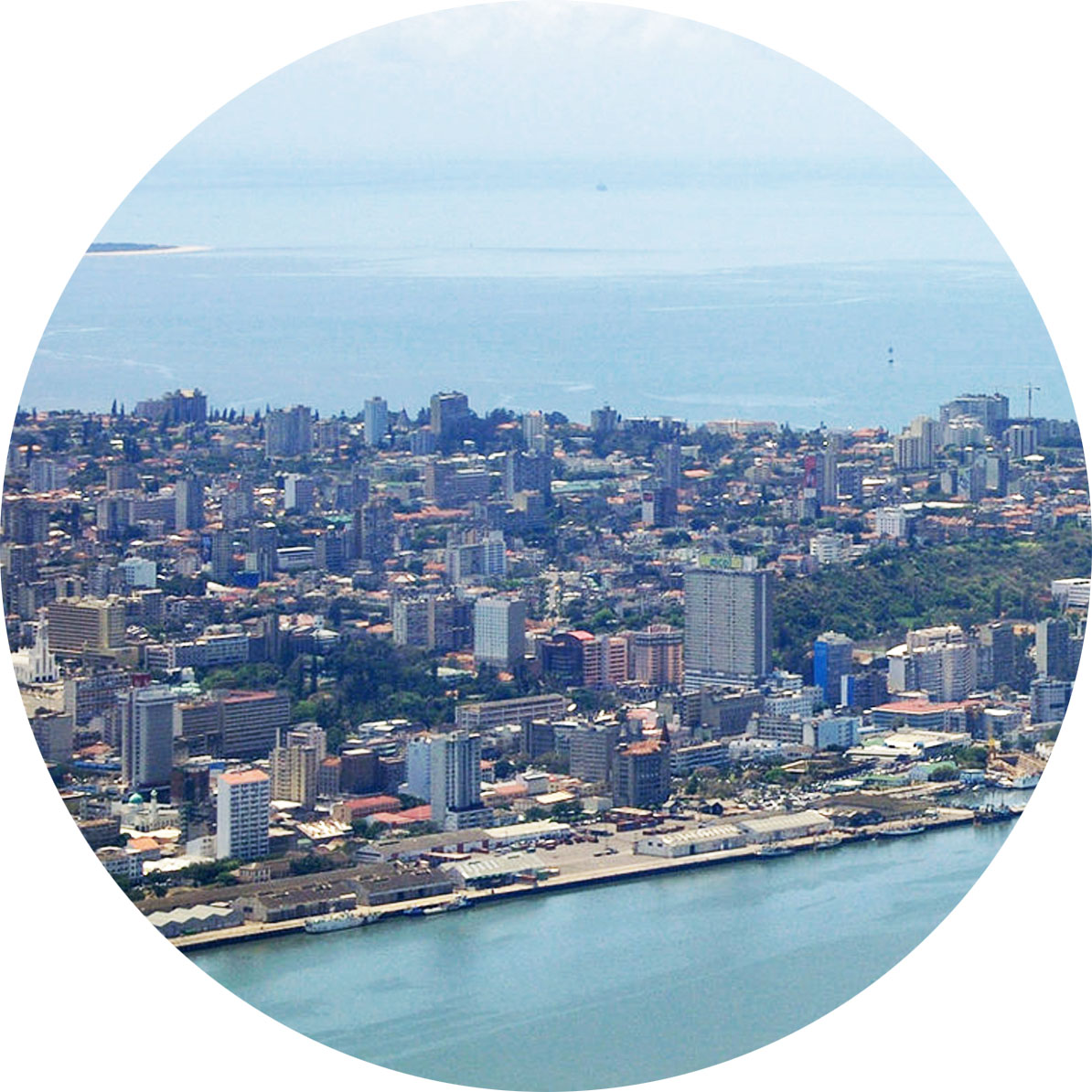 Students will attend an on the ground design workshop, in order to test out the methodologies and tools acquired during the course. The case study is chosen to connect the workshop learning experience with a real project run by international organisations operating in the field in partnership with local institutions and the local community. The workshop will prepare students at first to gather relevant design data and information. The workshop will then continue in the field and will be dedicated to direct observation and planning. After the on the ground experience participants will summarise and bring to completion the final design product.
The Master's first and second edition workshop took place in Maputo (Mozambique).
MODULE D - INTERNSHIP/ 12 ECTS


Students will complete their international internship of at least 300 hours at an organisation or in a professional context related to the themes dealt with during the Master's programme. This internship will thus act as a gateway to employment opportunities.
A wide network of partners offer internships; here some information (for further information about partners, visit the Partners page).
Architetti Senza Frontiere Italia onlus (ASF Italia) is a not for profit organisation. Since 1998 it aims to facilitate processes of equitable and sustainable development through actions in the field of socially responsive design. By engaging in the production of the built environment, ASF Italia strives to support and benefit the most underprivileged sectors of the world's population –individuals and groups who are marginalised or living in poverty.
ASF Italia is the Italian chapter of Architecture Sans Frontières International, an independent network gathering 33 not for profit design organisations spread all over the world. 
The internship will take place in South Myanmar, and it will focus on construction of the Lampi Visitor Center, facilities and accommodations for the park staff, researchers and volunteers involved in larger project for sustainable development of this remote area.
Africabougou Onlus is a non-profit organization that focuses its efforts on rural villages in Sub-Saharan Africa, and promotes projects with the direct involvement of local populations. In the places where it operates, Africabougou relies mainly on the direct support of local collaborators, and on a network of contacts with private institutions, rural municipalities, associations and local authorities.
The internship will take place in Mali, and it will focus on construction designing for Schools and Educational Institutes. The ideal candidate is fluent in French.
ARCò is a cooperative founded in 2008 by a group of architects and engineers dedicated to the production of sustainable architecture and landscape designing. Its projects are based on the constant pursuing of social, economic and environmental sustainability. For this reason, ARCò explores the local traditional techniques and materials available, in order to guarantee that the construction phase can be run independently by local communities.
Alessio Battistella is the reference person for this initiative. The internship will take place on the actual field site, and will therefore include international travel.
AVSI Foundation is a non-profit organization founded in 1972 that implements development and humanitarian aid projects in 33 countries, including Italy.
AVSI vision is to work for a world where the person is the protagonist of her own integral development and that of her community, even in crisis and emergency contexts.
The mission of AVSI is to implement cooperation projects in various sectors with a preferential focus on education, meaning that the person is accompanied towards self-discovery and recognition that the other person is a resource. Each project is conceived as an instrument to promote this awareness in everyone involved, has in itself a need for communicating and sharing, and creates an impact capable of generating a positive change.
Internship will concern urban development and regeneration interventions based on an integrated, participative and inclusive approach. They will take place in Jordan, Lebanon, Mozambique, Jordan, Kenya or Uganda.
CELIM is an Non-governmental Organisation founded in 1954, registered in the OSC (Civil Society Organisations) book of the Italian Agency for Development Cooperation (AICS) and recognized by the European Union. CELIM handles projects of international cooperation in Africa, in the Balkans and in the Middle East, with the help of numerous volunteers and professionals on the one side and the cooperation of local authorities on the other.
Alessandro Salimei is the reference person for this initiative. The internship will take place in North Macedonia and will focus on securing decent housing conditions.
Istituto Oikos is a non-profit organisation that operates in Europe and in the South of the world to safeguard biodiversity and to promote the widespread adoption of more sustainable lifestyles. The Institute's mission is to contribute to preserving ecosystems and supporting development through professionalism, innovation and active participation.
This internship deals with building designing based on environmental sustainability projects, such as housing, schools, civic centers. It will take place in Myanmar, Mozambique or Tanzania.
LVIA is an Italian association which was founded in 1966, inspired by the reformist thrust of the Second Vatican Council and the values of justice and peace. LVIA is active in 10 African countries and deals with international solidarity and cooperation, committed to fostering ways of local and global change to overcome extreme poverty, reinforce equitable and sustainable development and enhance dialogue between Italian and African communities.
The internship will take place in Kenya. The work involved will be on local development in the energy sector.
mHS was established in 2009 with the aim to design scalable solutions to tackle urban poverty and in particular problems related to housing. Based in Delhi, mHS CITY LAB exists today as an inter-disciplinary team of designers, sociologists, economists and architects working towards the common goal of making our cities socially inclusive.
Marco Ferrario is the reference person for this internship. The internship will take place in India and will focus on architectural and engineering solutions to be offered through an innovative digital project designed to improve the standards and safety of buildings in informal settlements.
Relationships Inspiring Social Enterprise (rise) is a US registered 501(c)(3) non-profit and manages the social responsibility program for BOND Events. Formed in 2016, rise believes in the importance of a world where sustainable social businesses, created by local social entrepreneurs, are provided with resources, knowledge, and the professional community needed to be successful and transformational in their communities.
The internship will take place in Lesotho and the work will be on building construction.
Semillas is an international and interdisciplinary team of professionals comprised of architects and specialists in projects involving international cooperation. They work in rural areas of the Peruvian Amazon and villages surrounding Lima. This is a critical humanitarian setting. In short, they create and execute educational architecture projects with an emphasis on integrated development.
The internship will take place in Peru in the Amazon rainforest. The work involved will be on school designing, and the ideal candidate is fluent in Spanish.
Active internationally in social design since the last millennium, TAM Associati combines a civil and professional commitment, working in sustainable architecture, urban planning, landscape design, participatory and educational processes, graphic design and social communication.
Raul Pantaleo and Laura Candelpergher are the reference persons for this internship, and it will take place in Trieste, Italy. The training will include working on an international field site, and therefore includes travelling.
TECHO is a youth led non-profit organization present in Latin America & the Caribbean. Established in 1997, through the collaborative work of families living in extreme poverty with youth volunteers TECHO seeks to overcome poverty in slums. TECHO is convinced that poverty can be permanently eradicated if society as a whole recognizes poverty as a priority and actively works towards overcoming it.
Cristina Carriò is the reference person for this internship, that will take place in Chile. The internship will focus on the development of housing projects and urban studies for excluded families.
MODULE E - FINAL THESIS/ 6 ECTS


Students will prepare their thesis under the supervision of an academic tutor and present it at a public concluding seminar.
The thesis will focus, for the 1st level Master, on deepening a thematic study of one of the topics covered during the Master; for the 2nd level Master, it will concern a case study and a project proposal.